Pobanz Family Christmas Greeting 2013

Here are some of our favorite pictures from throughout the year!

January - Celebrating Adam's 15th birthday started our year out just right. Later that month, Bret checked back in to the Würzburg hospital for round 2; this time for a lung operation.



February - Ally dressed up and celebrated Fasching. Adam traveled to Greece with his school group and enjoyed playing varsity basketball. Alec participated in a PUMA photo shoot and loved to go shopping with his mom.



March - Adam finished off the basketball season in a tournament in Munich. Alec showed he loves to swing, hang out with his big sister, climb, and feed birds. Ally was working hard in school and working on the student council. We took an unforgettable trip to Jordan and back to Israel making stops in Bethlehem, Jerusalem, Jericho, Amman, the Red and Dead Seas, the Wadi Rum desert, and the Sea of Galilee. Bret was able to check a big wish off his bucket list by seeing Petra with his very own eyes. Oh yeah, our driver's name was none other than Mohammed! Go figure.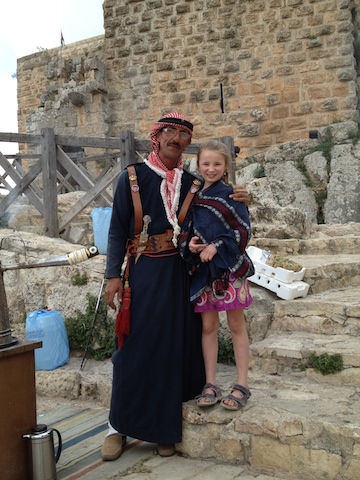 April - After 6 long years, Adam got his braces off! Alec continued to become quite the adventurer. Ally and her friend got a hold of Alec and sort of transformed him, and he hated it. ;) He also continued his fascination with helicopters and planes!



May - We visited one of the kids' favorite parks - Playmobil Land. The family cheered Jolyn on at the Prague marathon. While she ran her heart out, the rest of us pigged out! Hit the annual Erlangen Bergkirchweih. Alec turned 2 at the end of the month and celebrated with airplanes, helicopters, and anything else that can fly. We met Jolyn's sister in Paris to see the French Open and some of our other Parisian favorites. On the way home, we stopped at Euro Disney for some more fun.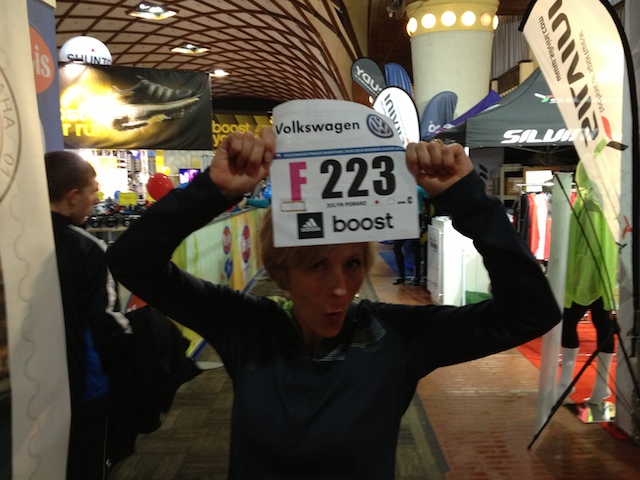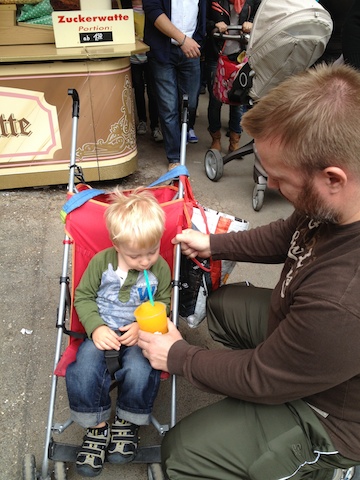 June - Allyson celebrated her 9th birthday at a party with her friends. Adam attended his first prom. Jolyn headed up to the Arctic Circle and ran in the Midnight Sun marathon where she took 2nd place overall - way to go! We were delighted when Ally received the "Manfred Langer Award" for being caring and helpful at school. Enjoyed some nice summer weather.



July - Jolyn loved eating at her favorite restaurant for her birthday. We were loving the long days having fun in the sun. Jolyn rocked out sitting right behind Stevie Wonder on our flight to the USA. Adam met new friends at EFY in Provo, Utah. We all enjoyed seeing family in our hometown of Ogden, Utah.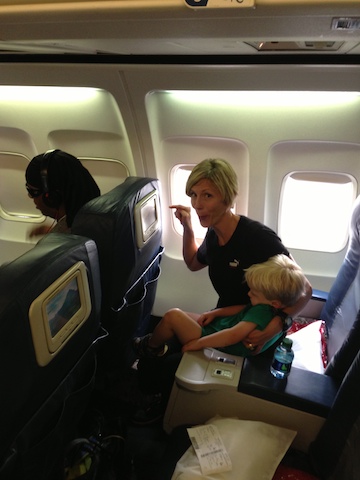 August - We timed our visit to Utah just right. We were able to go to family reunions and Jolyn's high school reunion all in the same trip. Upon our return home, Adam and Ally went back to school where they started 10th and 4th grade respectively. We came back to Bret's, I mean Jolyn's new car. :)



September - Adam went to Vienna with his drama class. Ally and Jolyn ran in a local race and Jolyn took 2nd in the 10k run. Alec was in heaven at an airshow. Adam got elected to the student council. Bret and Jolyn relaxed for an evening out in Nürnberg without kids for the first time this year - lol. We love our kids.



October - We found a great taco place to celebrate Bret's birthday. The kids were entertained at various amusement parks during Fall break. We enjoyed a great time celebrating Halloween and carving pumpkins.



November - School pictures arrived! Adam spent the better part of a week in Berlin with his history class. Yes, Adam takes a lot of trips with the school. We spent a nice Thanksgiving with friends.



December - Adam participated in a Christmas play. Ally played in an indoor soccer tournament. We also enjoyed several trips to the various Christmas markets in Germany as a family.



We hope that you are well and are enjoying the holidays with family and friends.

You can email us by clicking below:


Love,
Bret, Jolyn, Adam, Allyson, and Alec