Pobanz Family Christmas Greeting 2012

Here are some of our favorite pictures from throughout the year!

January - We hit an all-time low at our house when Adam's voice changed almost overnight. People thought they had the wrong number when they called on the telephone. Adam celebrated his 14th birthday. Alec got his first two teeth and perfected the cutest little army crawl ever.



February - Ally got her ears pierced (again!) and had fun dressing up for Fasching. Alec was smothered in hugs and kisses as he celebrated his first Valentine's Day. We also took to the slopes to play a bit in the snow. Brrrr!



March - Adam was hoopin' it up and really had a great time playing basketball on his school team. We spent a weekend in Munich and enjoyed some days at the park.



April - We celebrated Easter at our local village festival. After ten years in Europe, we finally made our way to Krakow, Poland and visited Auschwitz and the Schindler Factory; it was a very sobering experience for our family. Alec's top teeth popped through, he was standing alone, got his first haircut, and loved singing along to the eensy weensy spider song.



May - We took a trip to Prague, in the Czech Republic. Upon our return from Prague, Jo's sister and brother-in-law came to visit and together we toured parts of Germany and Austria. We wrapped up the month with a big celebration – Alec's 1st birthday!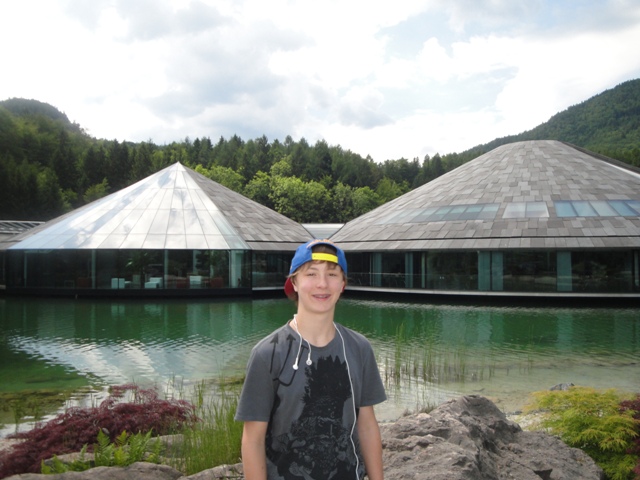 June - Allyson celebrated her 8th birthday in June. She had a magician come to her party and had lots of fun and friends to celebrate her special day. She also had a little photo shoot in preparation for her baptism. The kids finished school at the end of the month.



July - We flew to Utah and Adam attended EFY (Especially For Youth) at BYU in Provo. We had a great time visiting with our families! Allyson was especially thrilled to have all of her family around her for her baptism. After our trip to Utah, we flew back home to Germany and flew to England so we could attend the 2012 Summer Olympic Games in London! What a riot! In addition to being together, our favorite part was seeing Roger Federer and Serena Williams on Centre Court in Wimbledon. We had a great view of the first lady, Michelle Obama, and even more amazing, Alec was happy and content the entire time! Match point!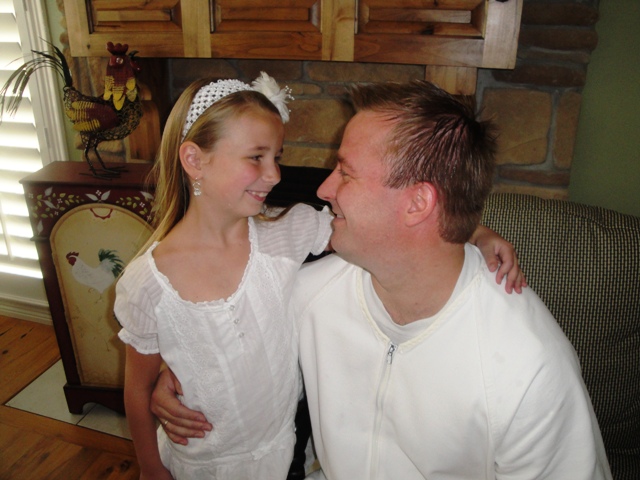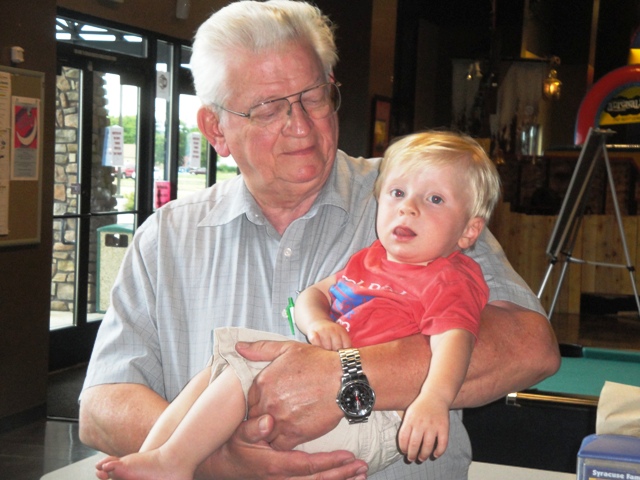 August - To round out summer vacation, we visited the Nürnberg Zoo & we spent some time outdoors enjoying the nice weather before Adam & Allyson headed back to school. Ally became a 3rd grader and Adam, a freshman in high school!



September - We tried to get Bret to Emerald City where he could ask the Wizard for a new heart, but when that didn't work, we went to Würzburg, Germany where he underwent open-heart surgery to replace a heart defect he had since birth. We were so thankful for so many family and friends who showed us so much love and concern through such a difficult time. We were so blessed to have the surgery be such a huge success. What an amazing experience! While Bret was in the hospital, Jo and the kids were able to pass the time in Würzburg, the hometown of Dirk Nowitzki.



October - Bret made it back home just in time to celebrate his birthday. His cake was in the shape of a heart, of course! Allyson sang in the school musical & went rock wall climbing, and we dressed up to celebrate Halloween.



November - Bret continued his recovery by spending his days at the rehabilitation center and returned to work at the end of the month. Allyson was elected to the student council. Alec got caught enjoying a chocolate treat & we all enjoyed a chuckle when the school pictures came back and we saw the photo of Alec – a keeper, that's for sure!



December - We nearly froze on our visit to the Nürnberg Christmas market. It was cold but the smell of roasting almonds and the sounds of Christmas carols quickly got us in the spirit of Christmas. We spent the rest of the month attending parties and concerts and getting ready for our trip to the USA.



We hope that you are well and are enjoying the holidays with family and friends.

You can email us by clicking below:


Love,
Bret, Jolyn, Adam, Allyson, and Alec