Pobanz Family Christmas Greeting 2007

Here are some of our favorite pictures from throughout the year!

January - We started the New Year down in the Southern Hemisphere. We spent some time in Kenya on Safari. We also took a cruise in the Indian Ocean visiting Mauritius, La Reunion, and the Seychelles. We had fun snorkeling, scuba diving, and relaxing on the beach. Upon our return, Adam celebrated his 9th birthday and we went to the Winter Alpine Balloon Festival in Chateau d'Oex. Bret was disappointed when we didn't see Shania Twain who supposedly lives in the area.



February - We spent a week in Portugal. Celebrating Valentines Day in Lisbon was really great. We especially liked the Vasco De Gama and St. George's Castle. We also celebrated Fastnacht which is a tradition here where people dress up all in efforts to scare away winter. Boo!



March - We took to the Swiss Alps for a weekend of skiing. We stayed in a great remote cabin with no electricity or running water. Bret spent the night keeping everyone warm by adding logs to the fire. In mid March, Jolyn ran in the Rome Marathon finishing in 3:24.



April - We packed up our suitcases and headed for Boston where Jolyn ran in the Boston Marathon. Some of our family members met us there and cheered Jo as she ran up heartbreak hill. We had a great time touring the city (the Freedom Trail, Paul Revere's House, the Old North Church) and we even managed to lose yet another camcorder.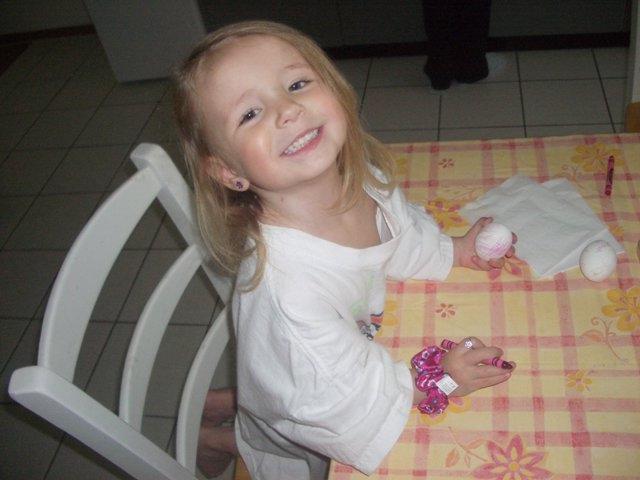 May - Adam and Jo ran in the Grand Prix Race in Bern. We also made trips to Europa Park (Black Forest, Germany area) and to the Victorinox Headquarters.



June - Adam laced up his laces again and made a terrific showing in the Deringden night run. Ally celebrated her third birthday. We, of course, had to go to McDonald's because it´s her most favorite place on the face of the Earth.



July - We headed North taking a cruise of Northern Europe. We started and ended our cruise in Copenhagen, Denmark and we made stops in Kiel, Germany and then we cruised along the coast of Norway. We were totally amazed by the beauty of Norway. None of us had been there before and this trip completely exceeded our expectations. We thought it would be pretty but never did we think it would be so breathtaking and picture perfect. We had a fantastic time laughing and being together.



August - We finally saw the Matterhorn on a clear day. We stayed overnight in Zermatt. The first day we were there was clear but the second day was even better, not a cloud in the sky.



September - We visited a super outdoor area in Switzerland that is themed with dwarves and their houses, bridges, and paths throughout. Adam and Ally had a great time riding the ski lift up to this area and having their traditional Ricola calling contest.



October - Bret reached a milestone of five years at PUMA. We also took a trip to Nürnberg, Germany. Driving by our old house, visiting our favorite restaurant, and even catching up with a few friends was really great. Ally thought the trip was especially for her since we told her that this is where she was born.



November - Adam was super busy with school during November but we managed to take a break and get in some playtime too.



December - Bret serves as the Ward Mission leader and so we spend every Thursday night with the Elders. We really like having them over. One of our favorite times with them this last year was when we were celebrating Samichlaus Tag together. Samichlaus visits all the children. He shares a short little story in Swiss German and then depending on if the child has been good or bad, he will either leave them with gifts, nuts, and chocolates or his helper, Schmutzli, will leave the whip with the parents to teach that kid a lesson. Ouch!



We hope that you are well and are enjoying the holidays with family and friends.

You can email us by clicking below:


Love,
Bret, Jolyn, Adam, and Allyson